It was an honour for our team to build The Stitchers Garden at the RHS Chelsea Flower Show 2022. This was Champain's first show garden build. Having never exhibited at any of the RHS shows, you could say we threw ourselves straight in at the deep end by going straight for Chelsea!
12 months of intricate planning went into the garden – every single element had been cleverly thought through and discussed at length. We felt prepared on the first day of built, although we didn't have any idea of what to expect, having not built a garden at Chelsea before. But we arrived at the crack of dawn, found our plot and got stuck into building straightaway. It felt amazing finally breaking ground having discussed it for so long.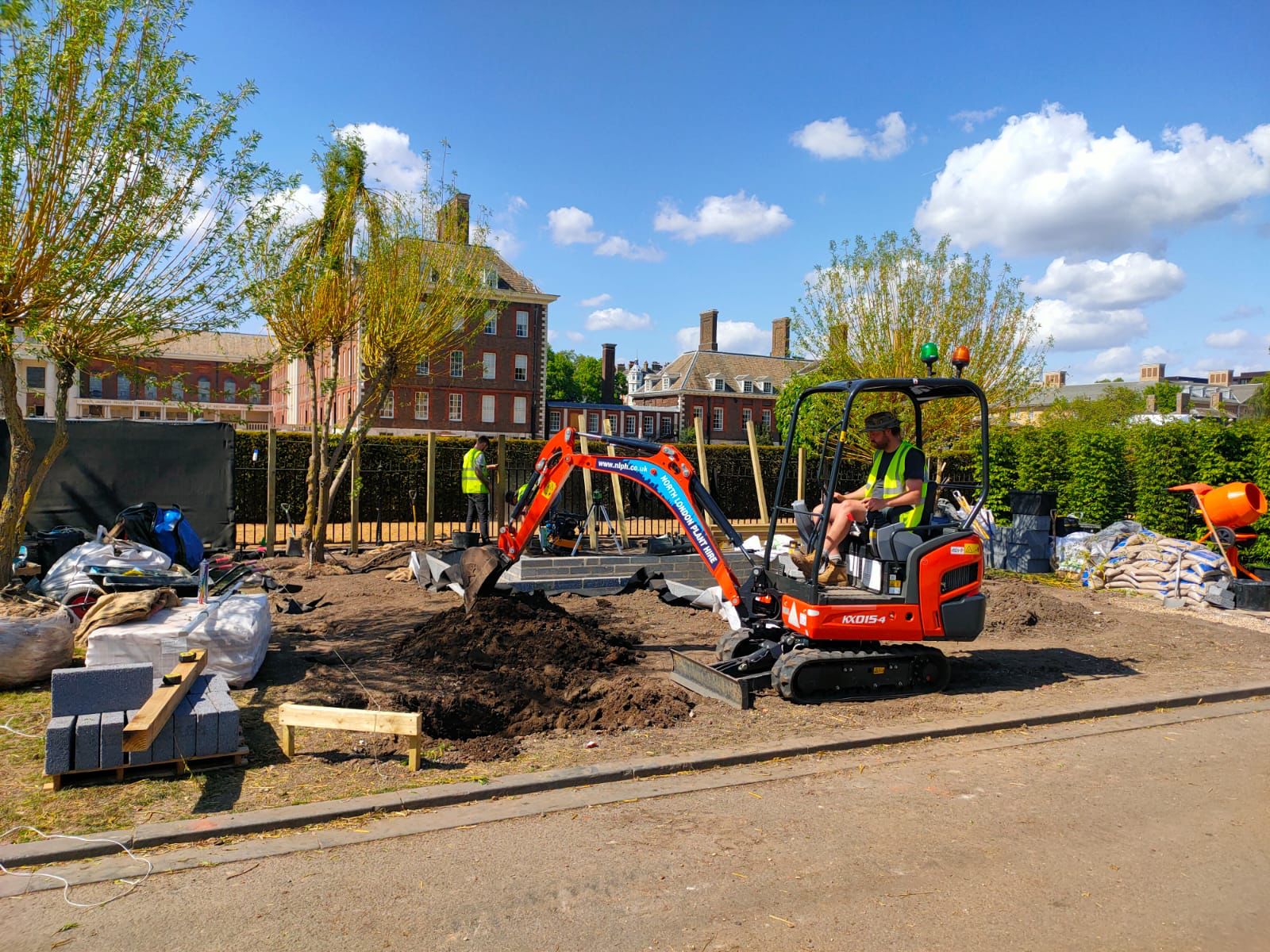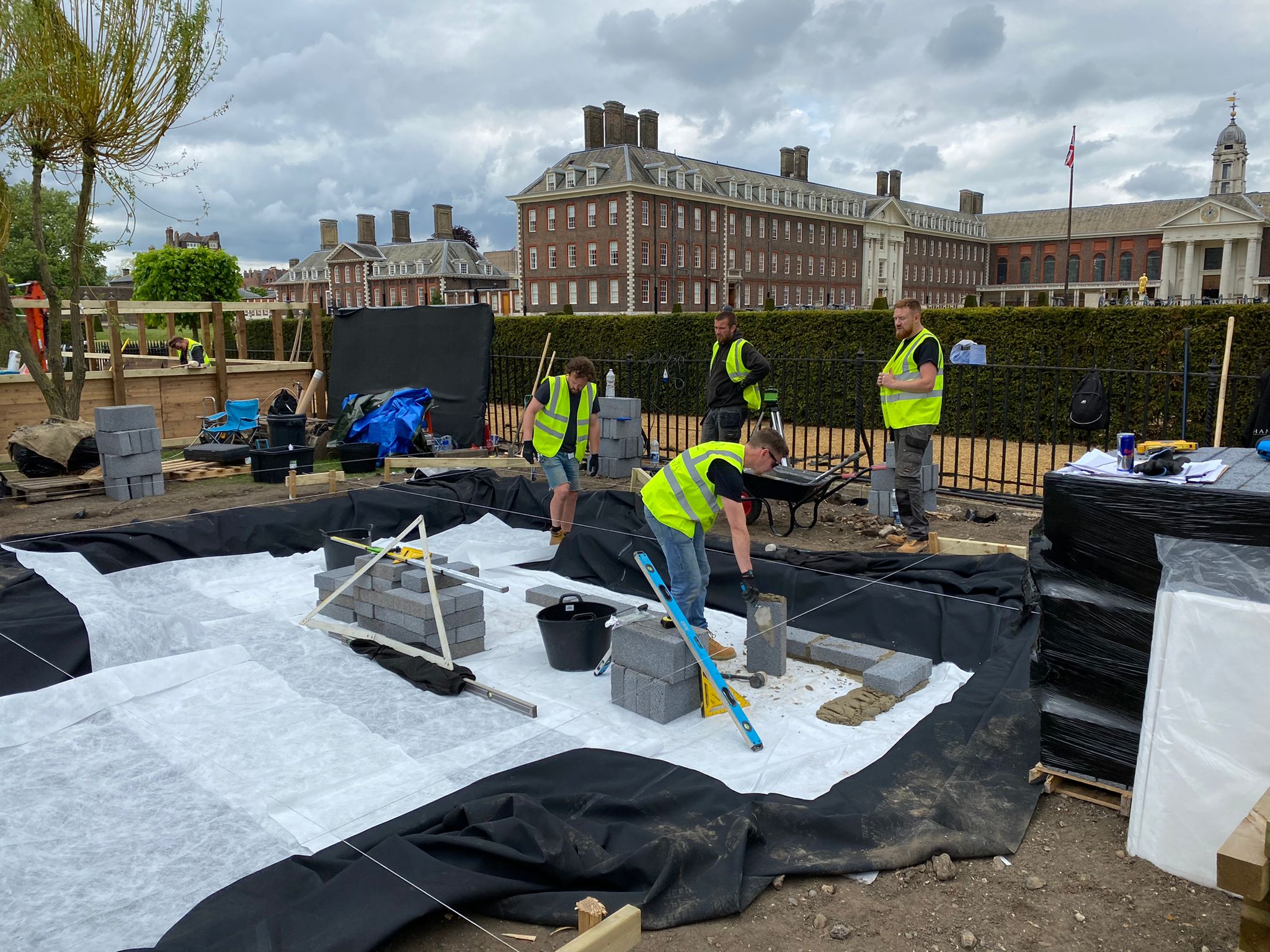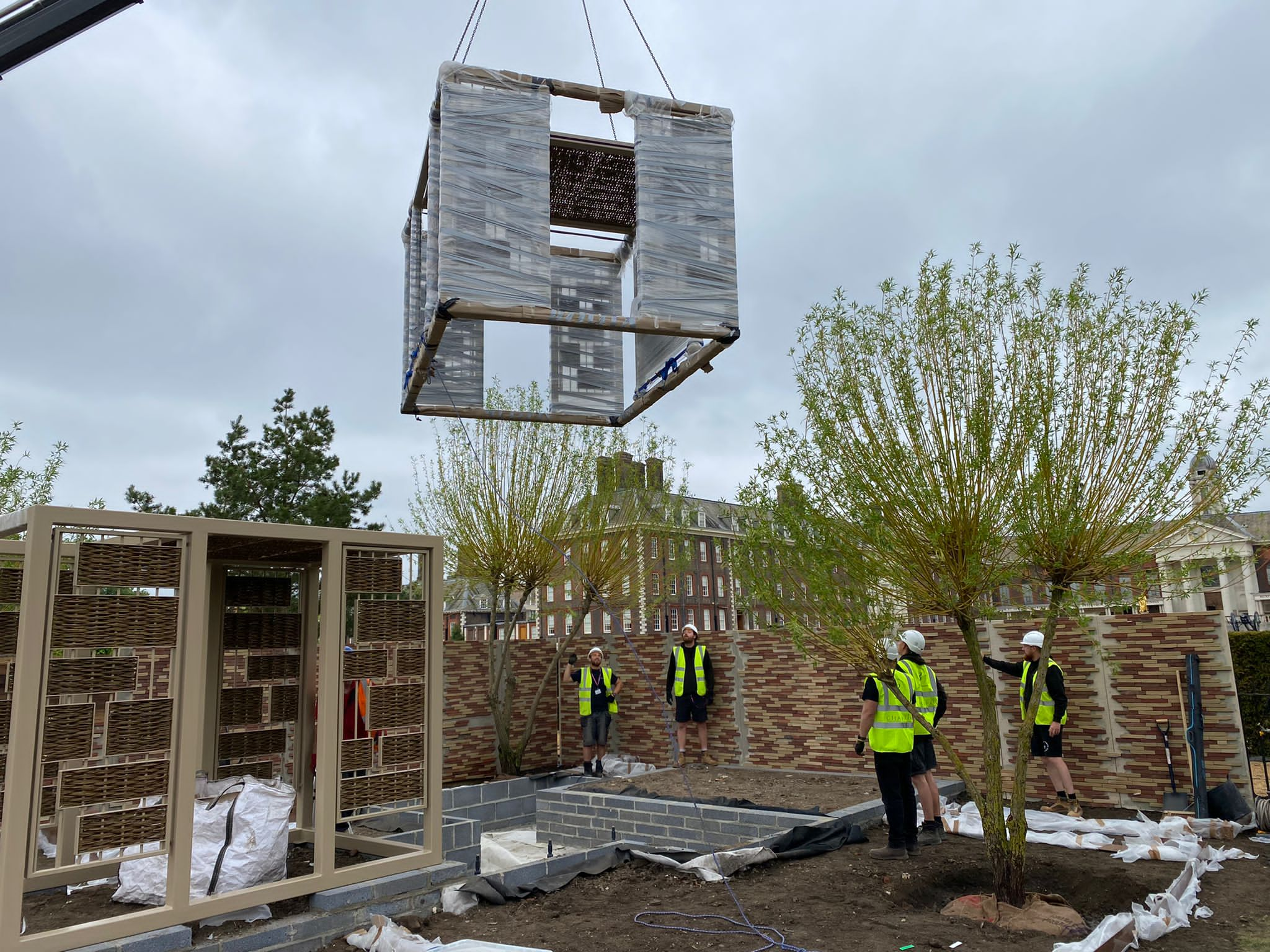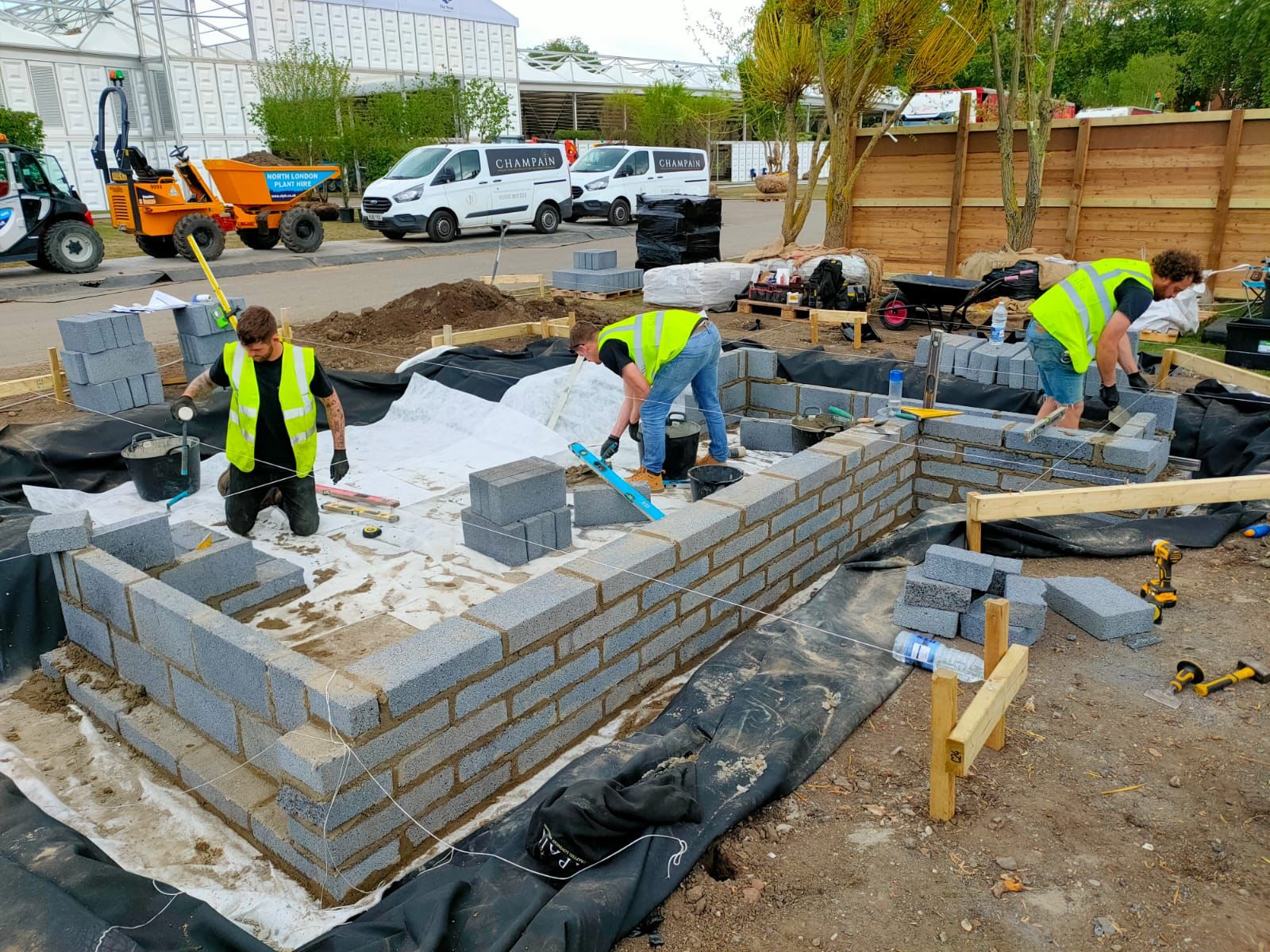 The building process for our team was a blur. Working 12 hours on site was a short day, and the evenings consisted mainly of shovelling as many calories into our mouths as possible before getting some rest! Nevertheless, it was an exciting and inspiring project to be involved it. The atmosphere on site was enthusiastic and motivating, although rather chaotic too! But despite this, everyone supports each other and helps out. Everyone is there with the same objective.
Our incredible build team put everything they had into creating the garden over the two weeks. By the time we returned to Suffolk we were wiped out, having been living on coffee and adrenaline for the past fortnight.
The show week was a huge celebration and it was fantastic to see the team so proud of what we had achieved. We had many lovely conversations with members of the public and garden professionals in our garden, which received a lot of positive feedback.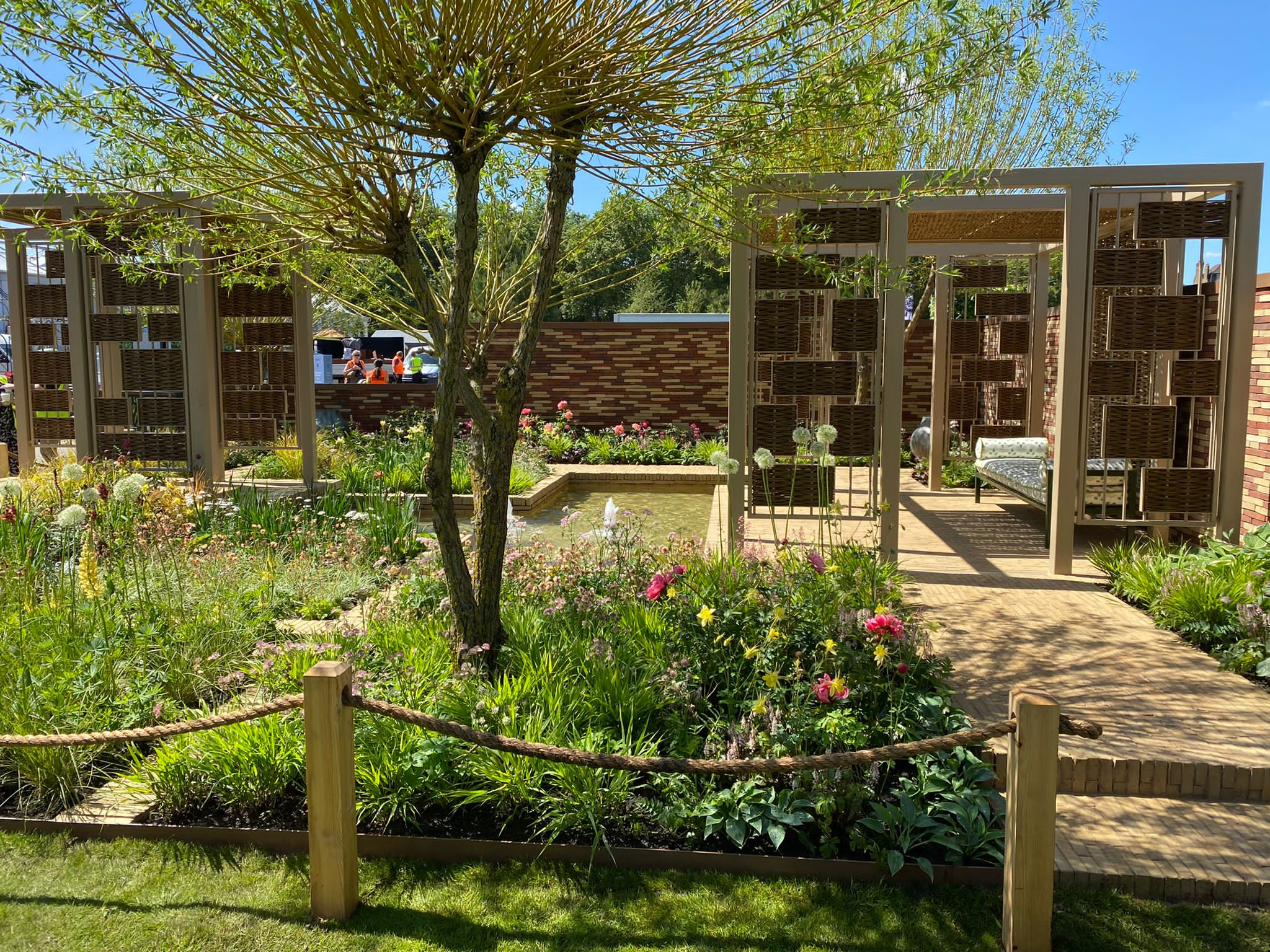 It was fantastic to be involved with Fine Cell Work, an inspirational charity that teach prisoners needlework. The design of the garden was inspired by Fine Cell Work, so we were pleased to see how happy they were with the garden. Overall the team saw Chelsea as a complete success, making long-lasting connections.
To top off the wonderful experience, we were delighted to be awarded a Silver medal. It was a truly inspiring experience which challenged all of our creativity and skill, but above all great fun. We will be back for Gold!
Look out for our 'Chelsea Collection' launching at the end of July. This will consist of our Chelsea Pavilions, screening panels, the day bed, and a wonderful range designed by Cath Kidston's studio Joy of Print. In collaboration with Brampton Willows and Fine Cell Work.
We will also be building a simplified version of The Stitchers Garden inside a prison in Suffolk at the end of summer, giving the garden a legacy. Something we are all very proud to be part of.